PGA Women Empowerment Conference
PGA Women Empowerment Conference 2022
Темою конференції у 2022 році була: "Жіноче лідерство в умовах війни".
Конференція присвячена нагальним проблемам, які поставила війна перед жінками.
За останні 8 місяців жінки не тільки навчилися жити у війні, але й взяли під свою відповідальність багато гарячих питань, які потребують швидкого та ефективного вирішення. Найбільш уразлива, але в той же час рушійна частина суспільства не тільки активно наближає перемогу, але й вже планує наступну за нею відбудову країни.
Роль жінок у війні та післявоєнній відбудові, посилення гендерної нерівності, насильство над жінками, проблеми внутрішнього переміщення та еміграції – серед питань обговорення конференції.
Приєднуйтеся до вирішення гострих проблем разом з нами. Їх багато, але вирішуються всі. Особливо, коли за справу береться жінка.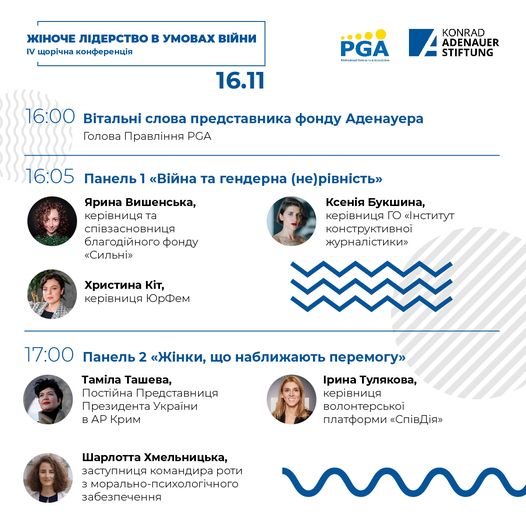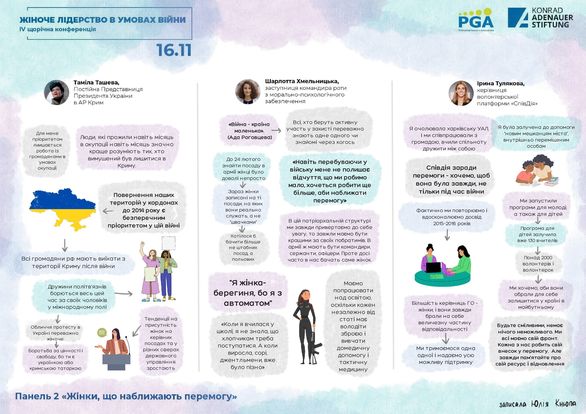 PGA Women Empowerment Conference 2021
Founded in 2019, the conference has been serving as a platform for promoting gender equality in public administration uniting leaders at the national and local level. In 2021 the conference theme was "Visibility of women leadership in public administration".
Project team:
Khrystyna Rybachok (PGA Board Member 2018-2021), project leader (2020-2021)
Ivanna Didur (PGA Board Member (2018-2020), Head of the Board (2021)
Andrii Kruglashov
Alex Domrin
Oksana Khomei project leader(2019)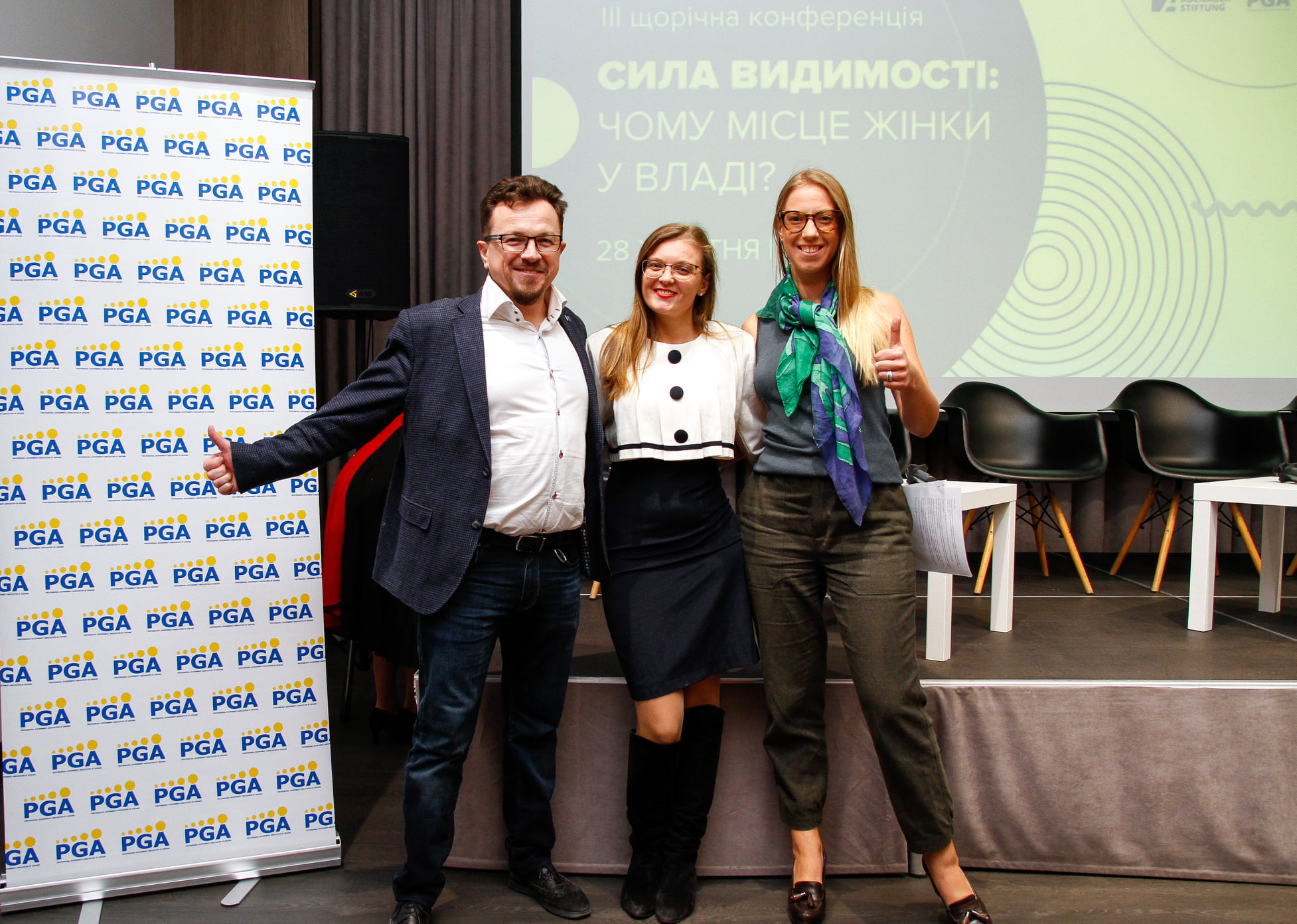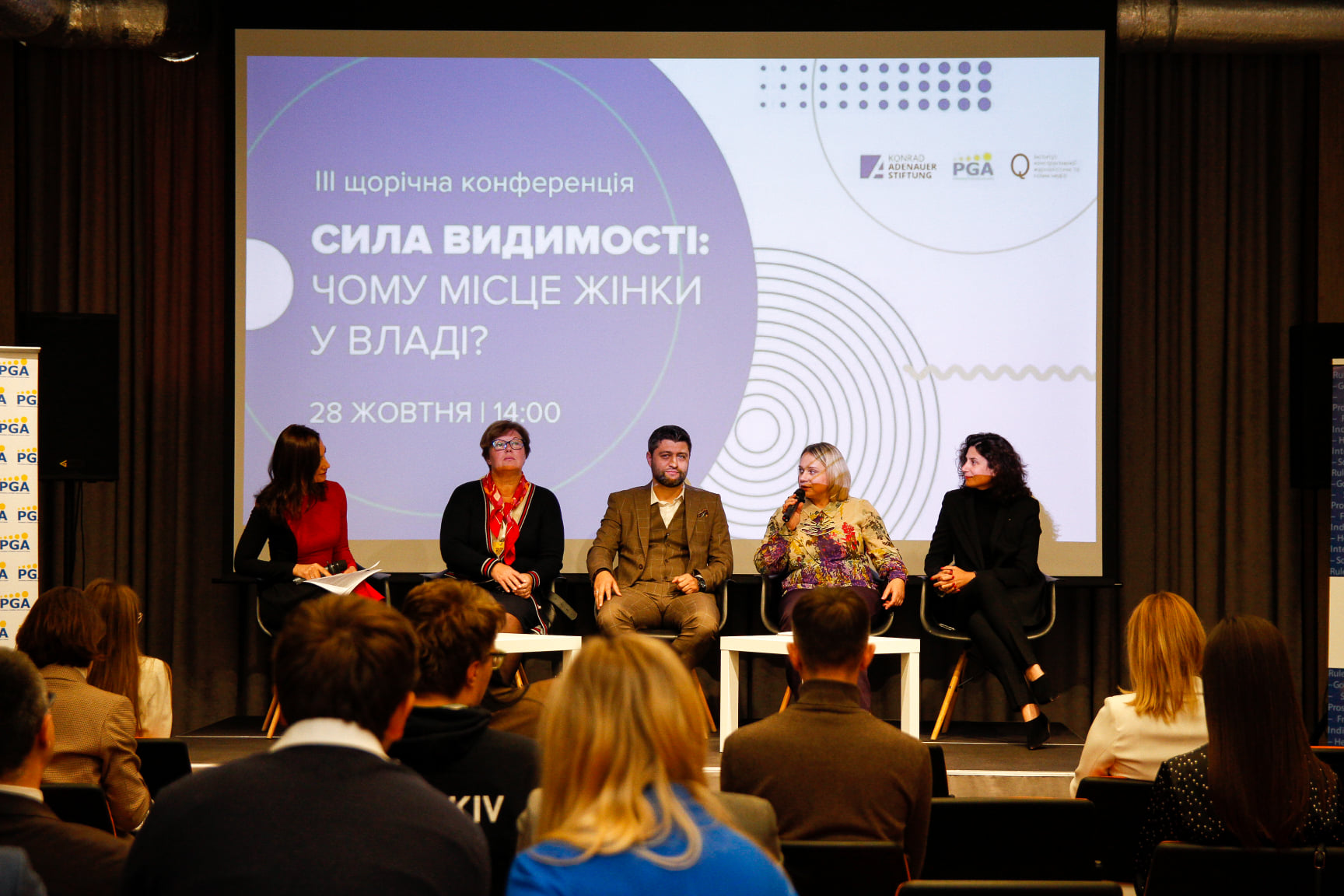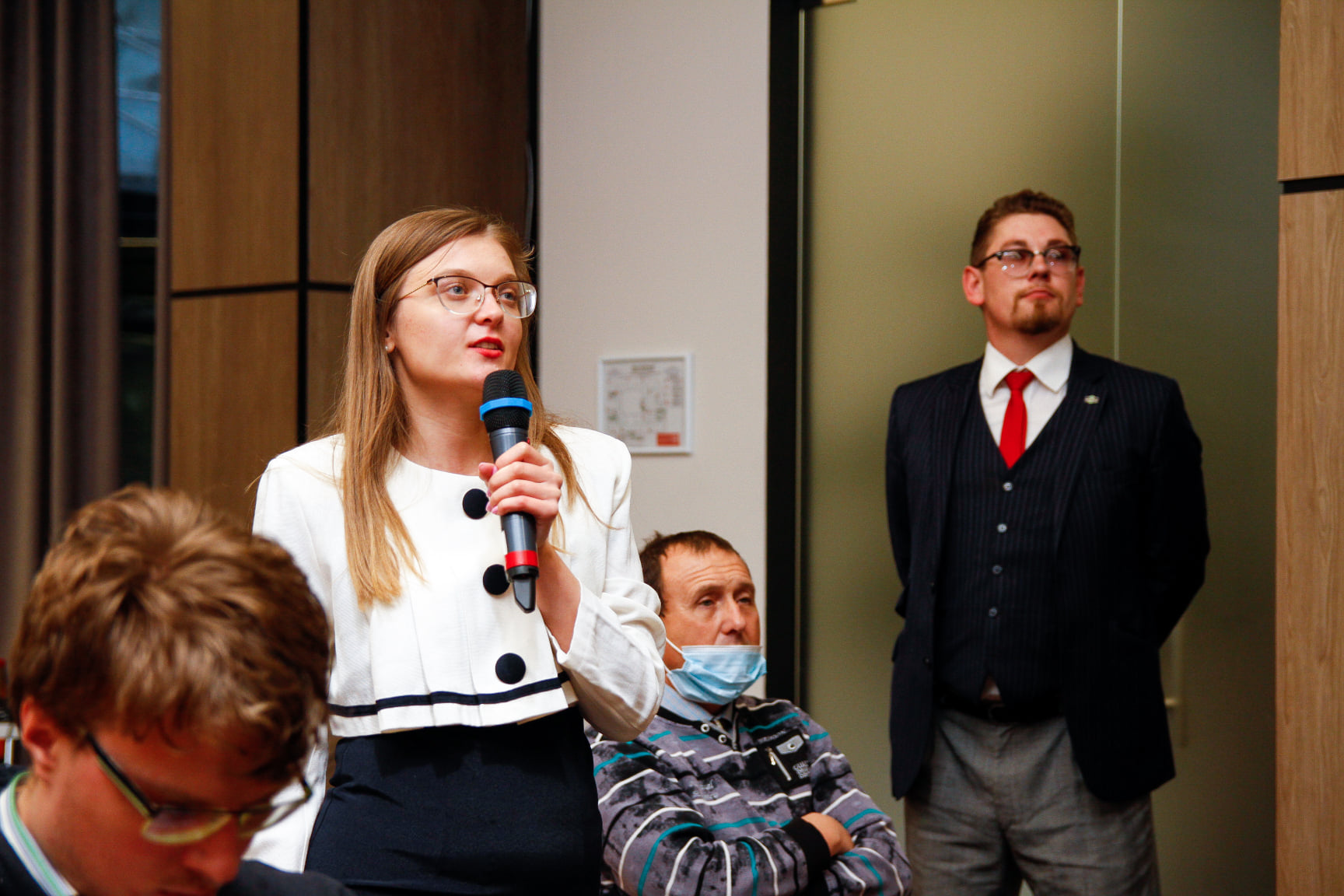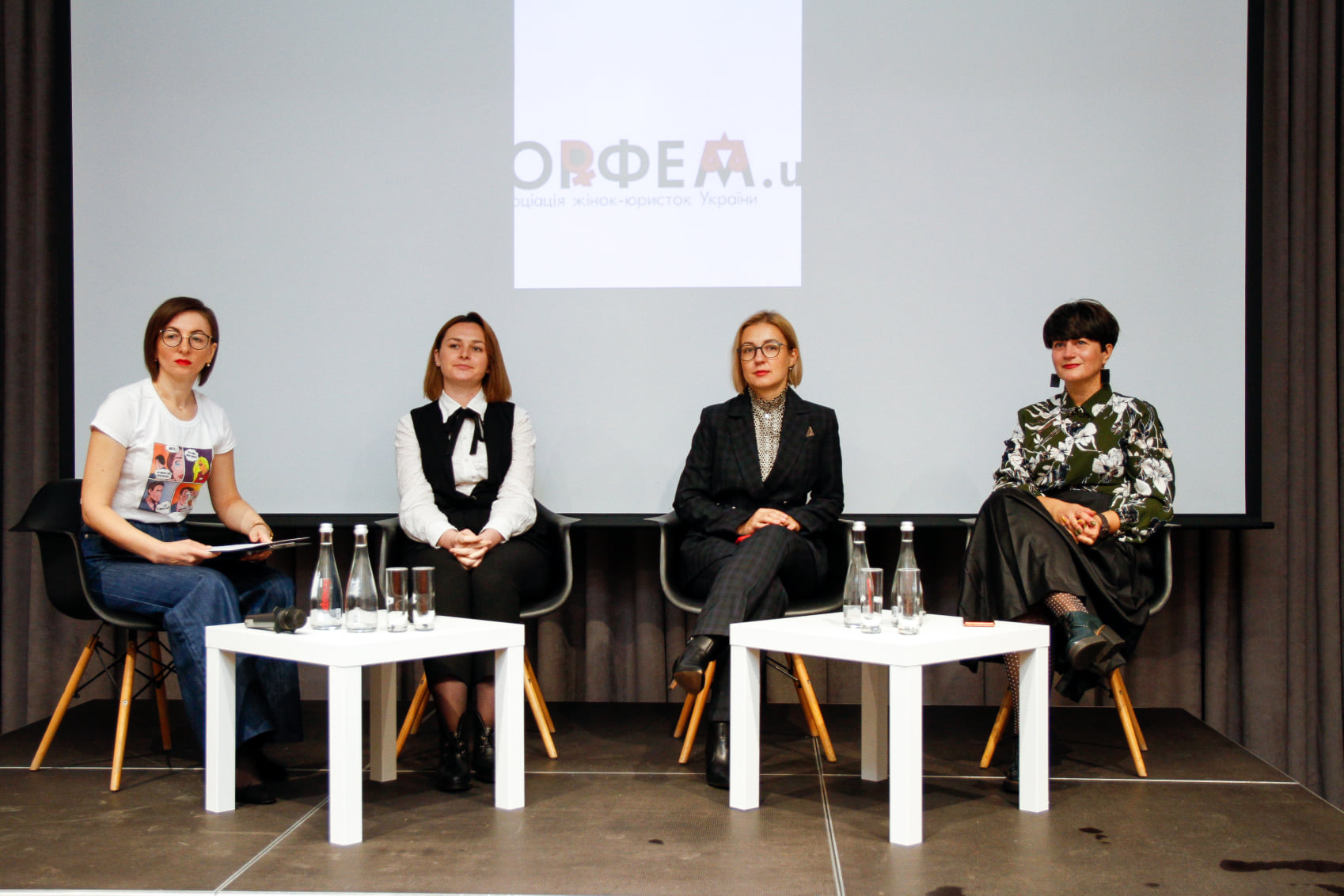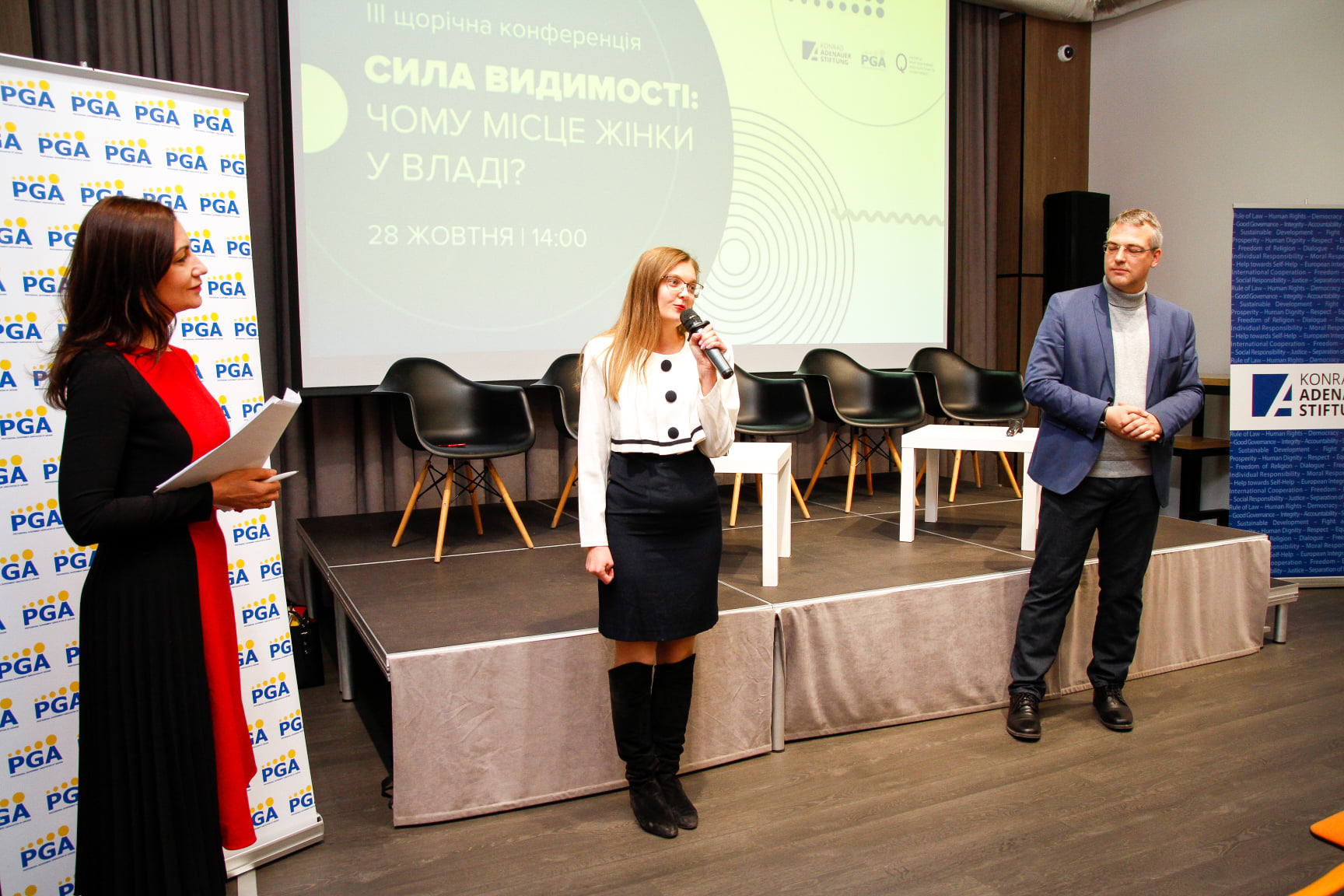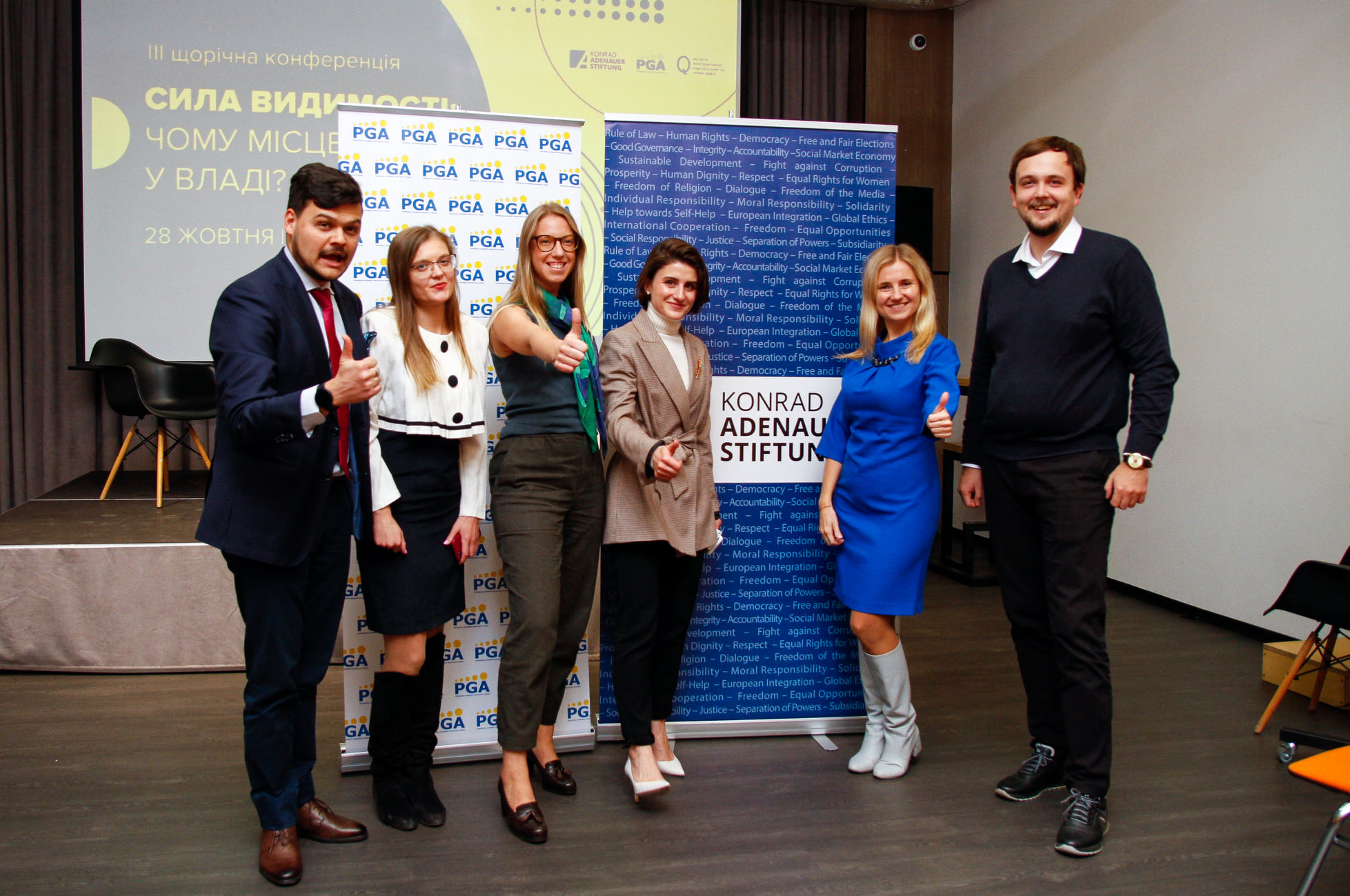 image-slider-with-thumbnail1.jpeg
image-slider-with-thumbnail2.jpeg
image-slider-with-thumbnail3.jpeg
image-slider-with-thumbnail4.jpeg
image-slider-with-thumbnail5.jpeg
image-slider-with-thumbnail6.jpeg
image-slider-with-thumbnail7.jpeg